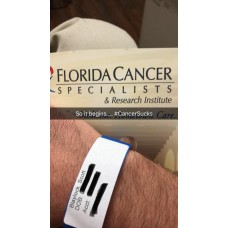 The Founder of Sweptline.org, Sweptline Registry, SweptlineParts.com and the original owner of Decade Auto Parts (which we now manage) has been diagnosed with Stage 4 Head and Neck Cancer.


We are asking for donation to help with the cost of treatments, nutrition, prescriptions, co-pays and other expenses incurred during this treatment.

Scott personally has done so much for the Sweptline community over the years. Please consider giving back today.

Letters and donations can be sent to our P.O. BOX and we will forward all correspondence to his family. You can also donate by purchasing this item in increments of $5.00. If your unable to donate, please consider sending a note of encouragement instead (pics of Sweptlines are welcome, he would love to see them).
Please address all mail to Scott as follows (we will not open mail addressed in this manner) and we will give directly to his family.


Decade Auto Parts
%Family of Scott Blaylock
P.O. Box 545
Estero, FL, 33929

Thank you all for your Prayers and Support for Scott and his family.
The Decade Auto Parts Team!!
Donation - Cancer Treatments - Sweptline.ORG Founder